Print for the future
Print is evolving. We adopt the newest printing technology to help you stand out and be unique.
We provide organisations of all sizes with an end-to-end process to take their print to the next level.
Display Graphics
As consumers continue to be inundated with promotional visuals, how can you use display graphics to give you a competitive edge?
Interior Graphics
We understand that bringing your walls to life isn't a simple job, that's why our consultative approach helps find you the answers.
Signage
Our end-to-end process from the ideation through to the installation of your signage job, means you have a partner you can rely on.
Retail Graphics
Retail is changing, innovating your point-of-sale displays have never been more important to capture new customers.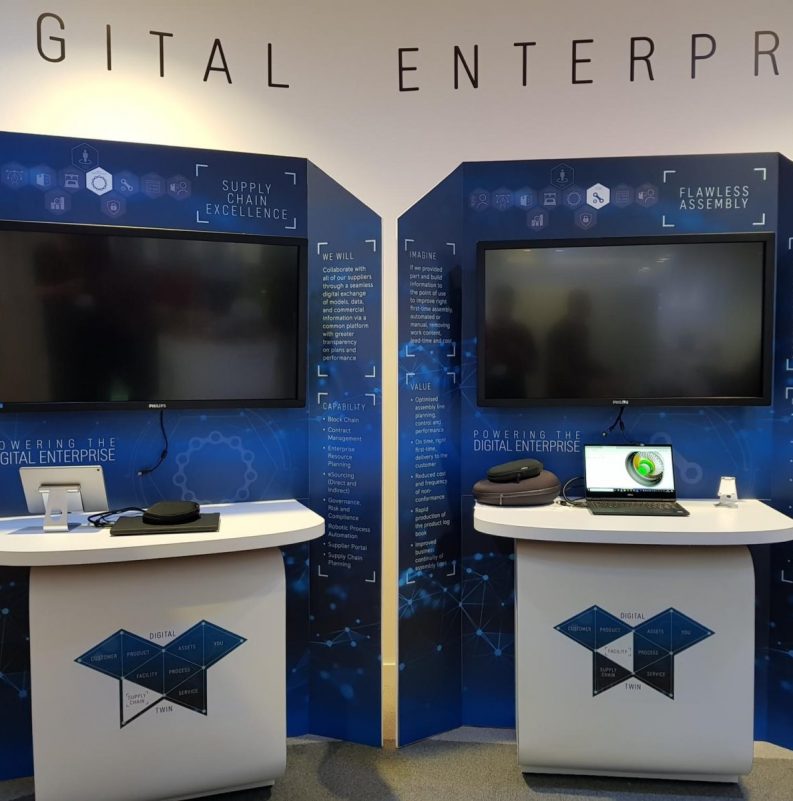 Large format print is our backbone
Our world is large format print, we specialise in banners and signage all the way through to event and exhibition artwork to bring your brand to life. Our consultative approach allows our clients to work with us from the concept phase all the way through to the job completion.
Our latest technology has removed the barriers to print with extraordinary flexibility to printing on a wide range of materials that create a vibrant look and feel. Having worked with clients to help them achieve their sustainability objectives, we can also work on a range of sustainable materials.
What is large format print?
To get your branding noticed offline requires visuals that make an impact, these tend to be digitally generated artwork that is printed to large scale substrates. Typically, these are primarily for capturing new customers, raising awareness of your brand and for promotional purposes. Large format printing allows you to produce graphics on a wide range of materials, which can be used on windows and floors, walls and also on external signage.
With large format printing today, our technology allows for higher value rigid/flexible print jobs that work on a wide range of materials creating a vibrant look and feel. The water-based inks and odourless prints produce the highest quality large format printing.