The Challenge
The World Architecture Festival (WAF) needed a branded environment and awards display piece that would become a satellite event to the main festival and awards. With a challenging low budget, the design needed to respond to the vast quantity of submissions and categories, but also to the necessity for modularity, ease of production, and installation at a series of global events.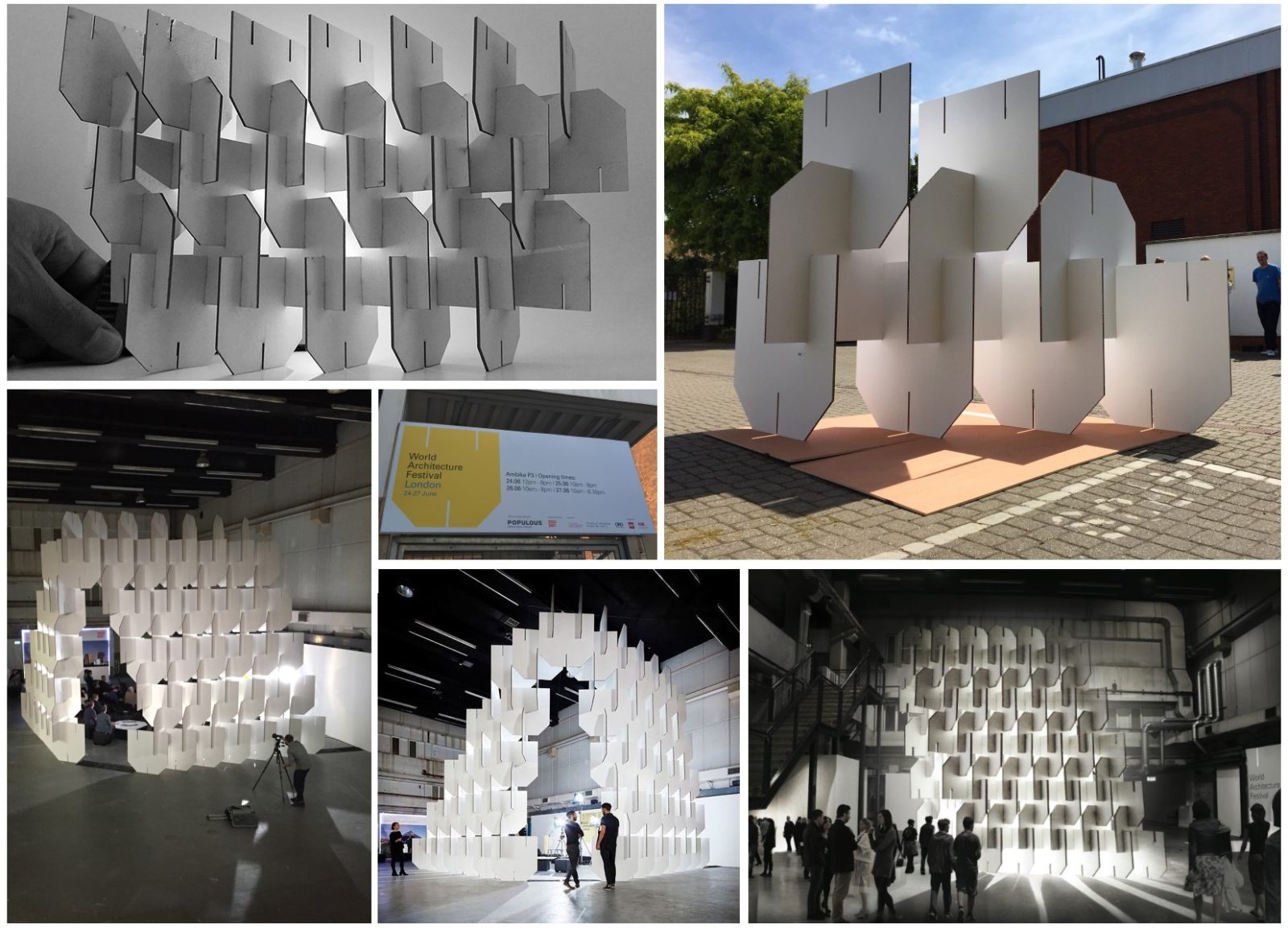 The Solution
Inspired by the Eames' House of Cards, an architectural structure was created out of 101 pieces of honeycomb card. This animated the identity of the WAF 'W' brand form to create a striking exhibition display.
In the gallery, submissions were printed onto Tyvek sheets, and hung from the steel ceiling with magnets, creating the impression that they were floating. The final design was sustainably produced to be shipped around the world for spin-off events. It became the event's focal point, and an iconic backdrop to the speakers' area and performance space.